Love Hanako! Great service, really friendly and accommodating. Beautiful flowers too.
Frequently Asked Qusestion
Shipping
If you would like same day delivery, please place your order before 12 noon.
Any orders placed after 12 noon will be delivered the next working day (Wednesday, Thursday, Friday and Saturday).
If there is a specific day on which you'd like your order to be delivered, simply select the preferred date at checkout.
Your order will be hand delivered by our very own Hanako delivery team to ensure your bouquet arrives safe and sound.
Your chosen arrangement will be safely wrapped with everything that it needs to stay fresh on its journey. It will arrive with a water pocket to ensure your buds stay hydrated until you're able to pop it into a vase at home, and our wraps will protect your blooms and keep them healthy.
If you're not home to welcome your flowers, we'll either follow your delivery instructions or find a safe place for your flowers that's out of sight from passers-by and safe from any weather conditions.
If you need to change your order or delivery address, please call the team as soon as possible on 01442 967949 and press 2.
However, please note that if your order has been created or is already out for delivery, we may not be able to make any changes.
Workshops & Expereinces
Flowers are meant to be enjoyed together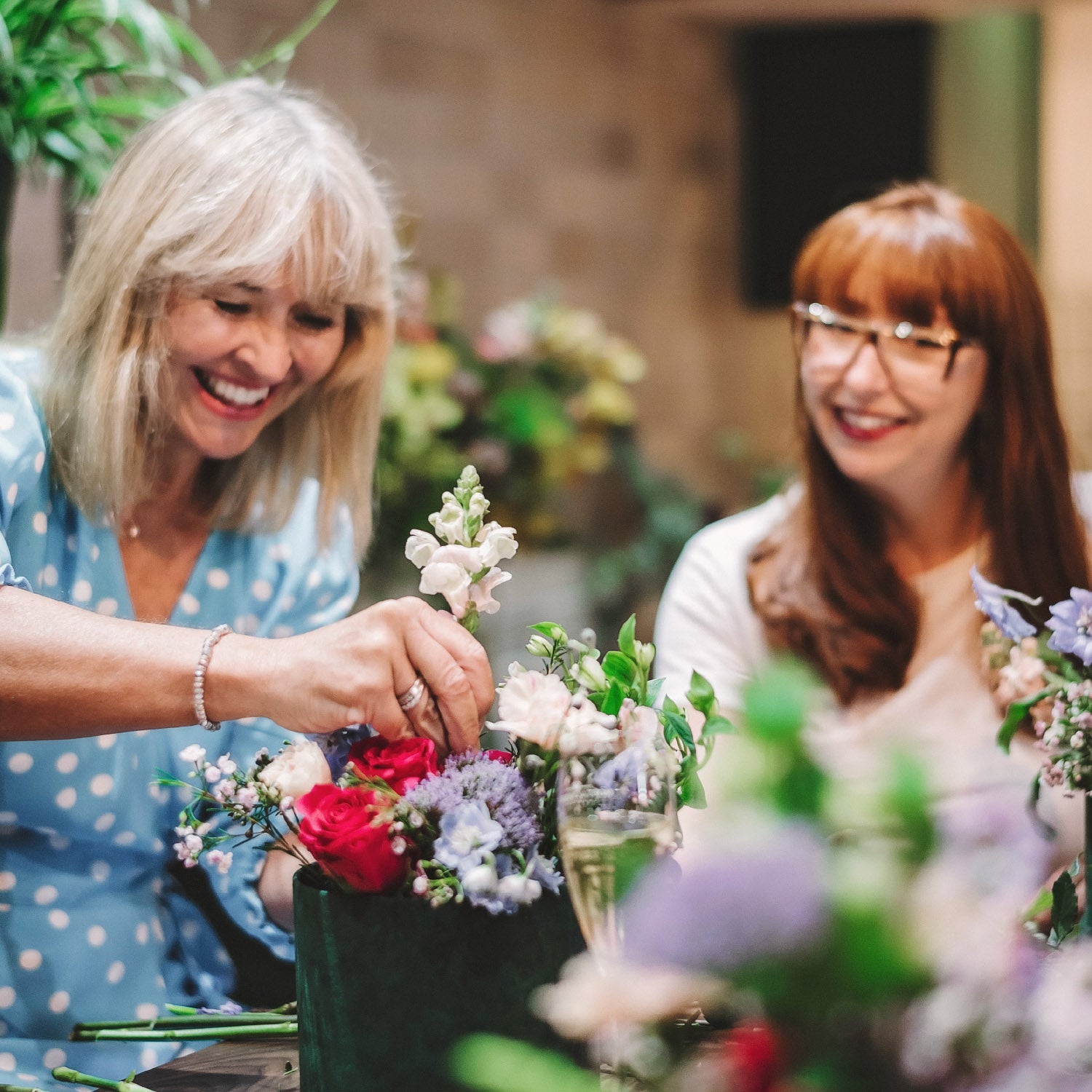 Our Workshops
Flowers are to be enjoyed together. That's why we offer floral experiences for you and your loved ones to share.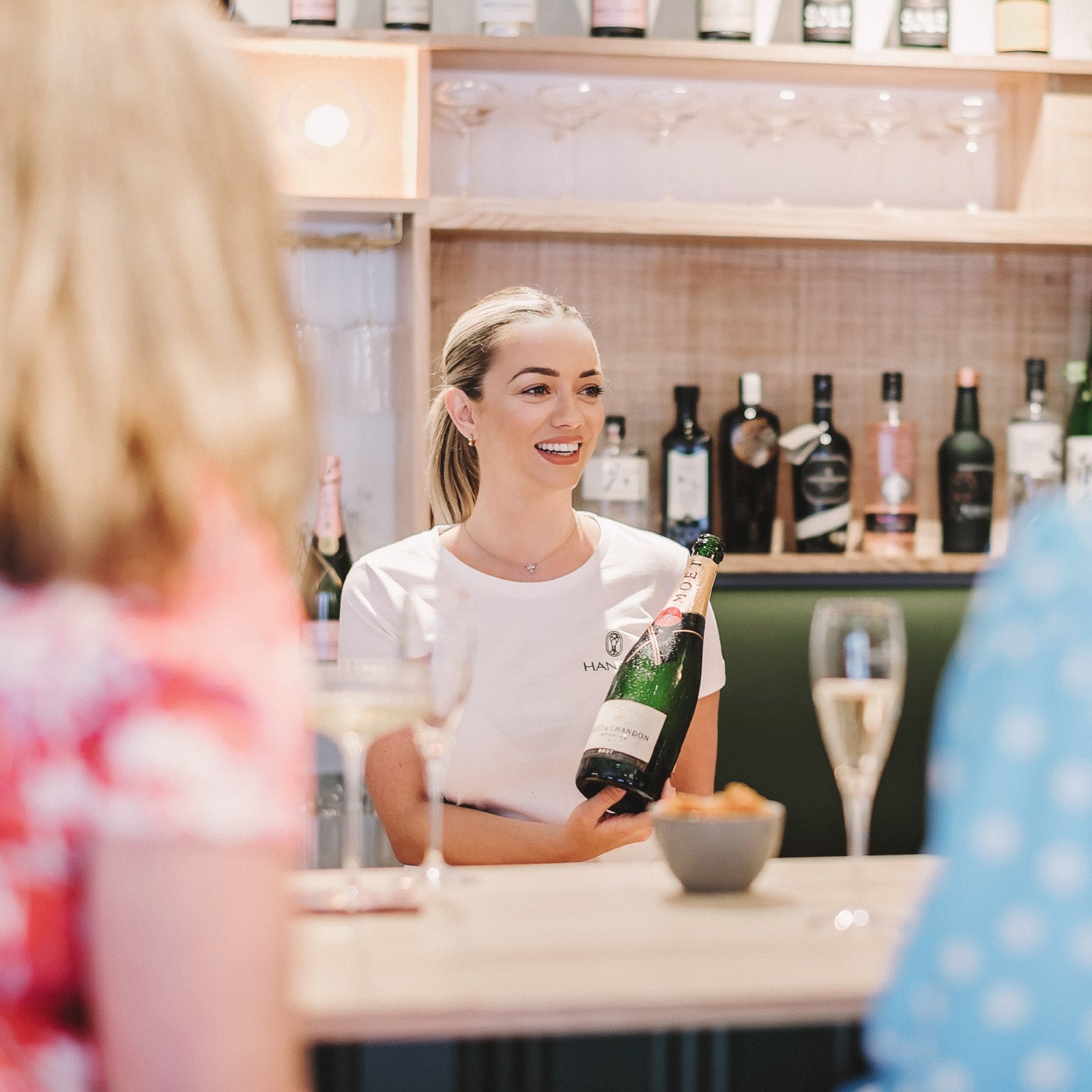 Food & Bar
Spend time with loved ones and experience the full floral atmosphere, whether it's relaxing with a glass of bubbles or sitting around our Florist's Table watching our team in action.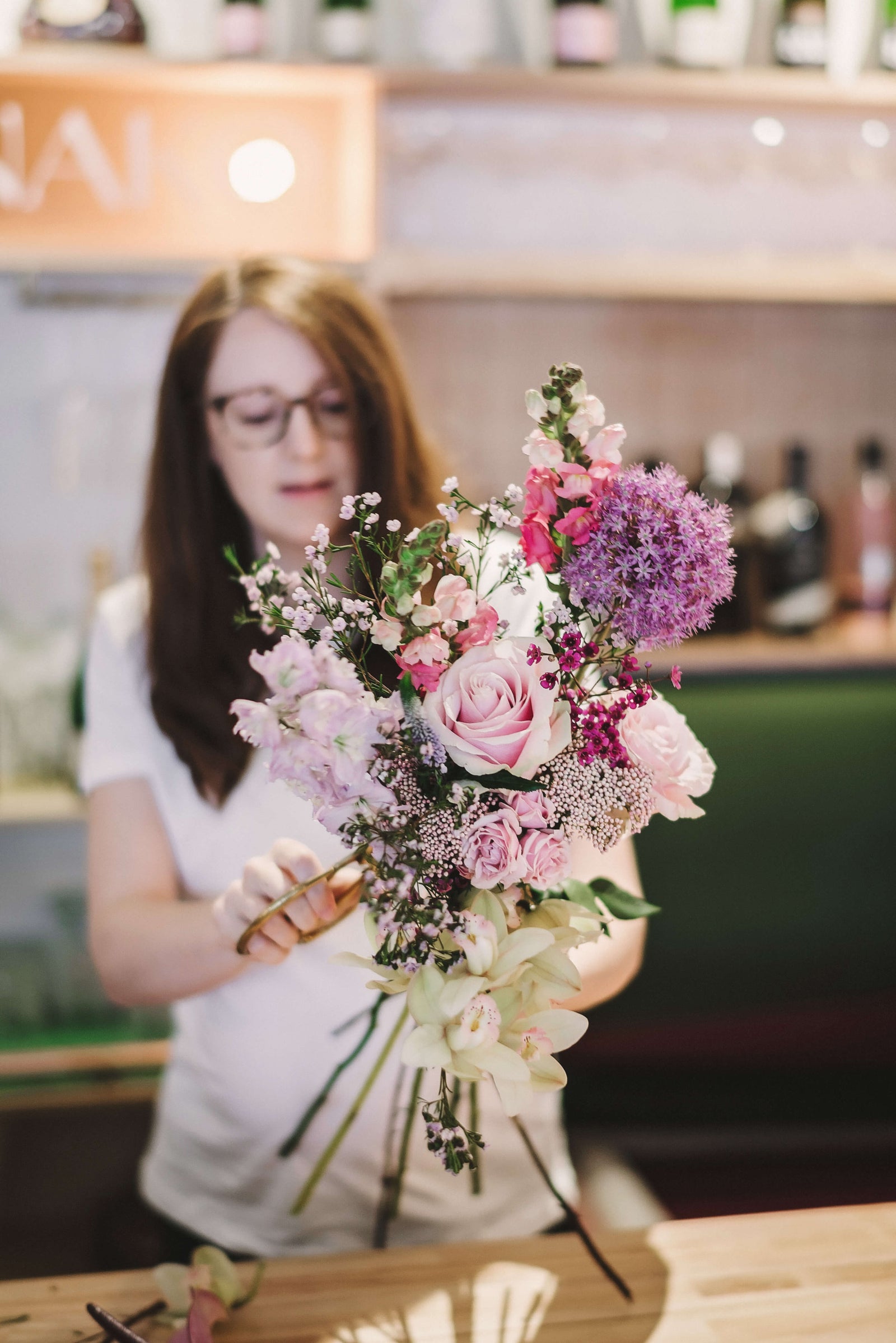 Discover your passion for flowers with us
The ultimate florist experience: our Hanako Tomodachi workshop, meaning 'Flower Girl Friend', is an unforgettable session with our expert florists available both as a one-on-one experience or as a group session.